Author and filmmaker Richard Oh dead at 62 – Entertainment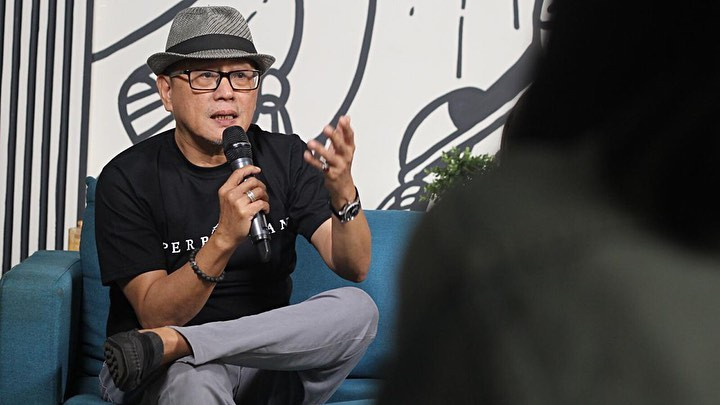 Radhiyya Indra (The Jakarta post)
Jakarta ●
Fri 8 April 2022

2022-04-08
14:10
0
0c06e8ca436d6e21bba3a70856590015
1
Entertainment
richard-oh, director, movie, indonesian director
Free

Prominent Indonesian filmmaker and literary figure Richard Oh died at the age of 62 at 7:30 p.m. Thursday at Eka BSD Hospital, south of Tangerang.
"Innalillahi wainnaillaihi rajiun [We belong to God and to God we shall return]. Our brother and friend Abdurrahman bin Yong Masio (Richard Oh) has passed away and returned to Allah SWT," reads his family's message, quoted by Kompas.com.
Richard is believed to be buried in Banjarmasin in South Kalimantan on Friday.
Born on October 30, 1959 in Tebingtinggi, North Sumatra, Richard was an established author and editor in the Indonesian literary scene. He has written three books throughout his career: 1999's The scouts of love2000s heart of the night and 2004 The Rainmaker's Daughter. Richard also co-founded the Kusala Sastra Khatulistiwa (formerly named Khatulistiwa Literary Award) in 2000 to honor and recognize Indonesian writers.
Richard was a highly regarded figure in Indonesian cinema as an actor, director and screenwriter. He acted in many films such as Yowis Ben and 27 stages of May. He made his debut as a director and screenwriter in the 2006 film Koper (Baggage), which was followed by the likes of Melancholy is a movement in 2015, perburuan (The Hunt) in 2019 and more.
Condolences poured in on social media from across the Indonesian film industry, the literary world and the general public at the news of his death.
"Koko [brother]We miss you a lot," wrote filmmaker Joko Anwar on his Twitter account.
"Thank you for your contribution to the literary and cinematographic world," filmmaker Gina S Noer also tweeted.
"Richard introduced me to many literary works and made literature accessible to the public," said Engel Tanzil, founder of art space Dia.lo.gue. Jakarta Post Friday.
"Our last meeting took place in the Pramoedya Ananta Toer exhibition that I curated [in 2018]. He brought me a lot, because he knew Pramoedya personally and shared his knowledge of the literary and cinematographic world," said Engel, who has known him since 1998.
For filmmaker Paul Agusta, who had been close friends with him for 13 years, Richard was "supportive and caring to so many people, especially the filmmakers".
"Every time I got depressed or started to doubt my place as a filmmaker, even thinking about quitting filmmaking altogether, KB Richard would brighten my spirits and push me to keep going," Paul shared at To post.
"His critical, honest and constructive opinion was always brilliant and made me see angles or perspectives that I may have missed before," he said. "The world is a much sadder and poorer place without Richard Oh."