Author Elizabeth Berg will speak at the Love Of Literacy luncheon on April 1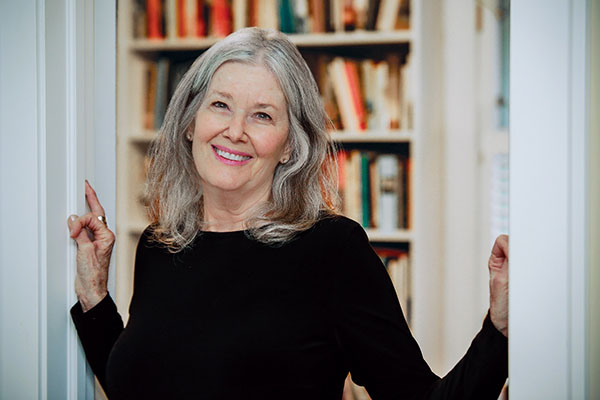 Elizabeth Berg, author of the 2021-22 Read Together Palm Beach County book, The story of Arthur Truluv, will headline the 31st Annual Love of Literacy Luncheon taking place at 11:30 a.m. on Friday, April 1 at the Kravis Center for the Performing Arts.
Read Together Palm Beach County kicked off the 30th Annual Love of Literacy Luncheon held November 16, 2021 and concludes at this year's luncheon. Arthur Truluv's Story is about an unlikely friendship that develops between three people, all of whom have lost the one they loved the most.
Berg is the author of many best-selling novels. In addition to Arthur Truluv's Storyshe wrote Open daya selection from Oprah's Book Club, Talk before sleeping, The year of pleasuresand The day I ate what I wanted, a collection of short stories. His books Durable goods and school of joy are the American Library Association's Books of the Year.
Literacy Coalition board members Bernadette O'Grady and Debra Ghostine will co-chair the luncheon. Sponsors include: Bank of America, Presenting Sponsor; Paul and Nancy Zarcadoolas, platinum sponsor; Gentle Medicine Associates, Barbara and Len Gray, Greenberg Traurig, The Kosinski Foundation, The Robinson Family Foundation and Searcy Denney Scarola Barnhart & Shipley, Gold Sponsors; Akerman LLP, Simone and Peter Bonutti, The First Horizon Foundation, Florida Power & Light, Lewis Longman & Walker, The Levenger Foundation, Lynn University, Plastridge Insurance and Bernadette O'Grady/WPTV, silver sponsors.
Proceeds from the lunch will fund the many programs the coalition offers across the county to help children and adults succeed in school and in life. For more information, visit www.literacypbc.org or call (561) 279-9103.