Civil rights expert, author empowers Calhoun students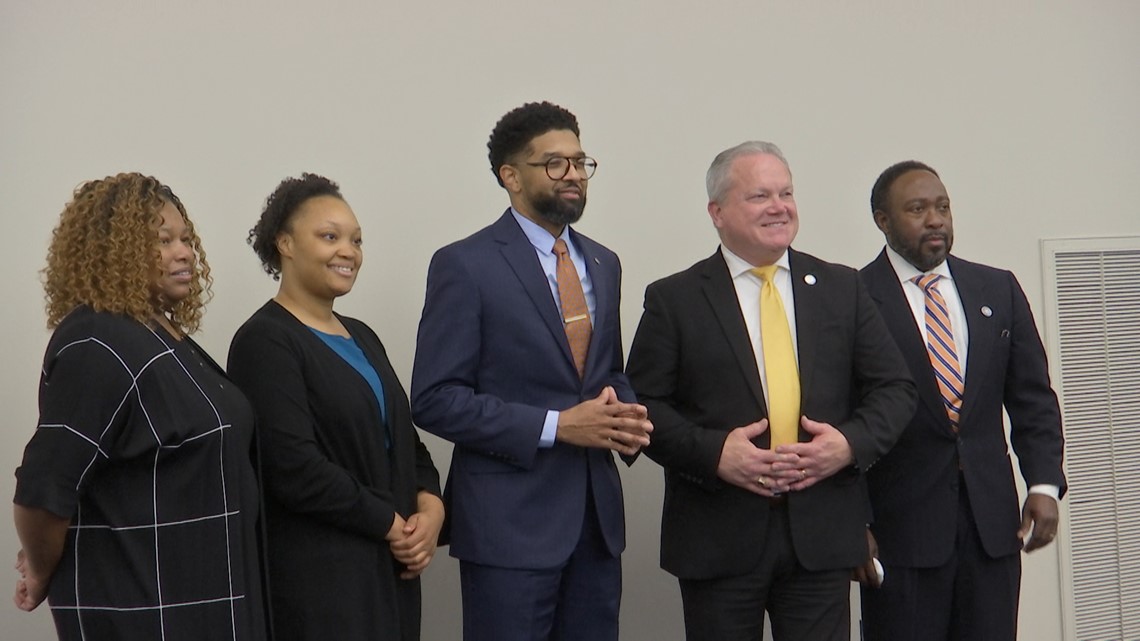 Rust College Vice President of Academic Affairs Dr. Rolundus Rice speaks at Calhoun Community College.
DECATUR, Ala. – As we close out Black History Month, we see how Calhoun Community College campus in Decatur, honors leaders past and present.
FOX54 News' Keneisha Deas spoke with civil rights expert and author Dr. Rolundus Rice.
"Our history is like grass growing through concrete. No matter how much you accumulate on a people, we always find a way to sprout through the concrete, regardless of other circumstances and factors," said Rust College Vice President of Academic Affairs Rolundus Rice.
In his own words, "from placenta to goal," Dr. Rice empowers students after overcoming his own obstacles. "Whatever your discipline, whether it's math, science, history, English or music, you can use this tool and change the world."
Felicia Gill said Rice inspired her son a decade ago when Rice spoke at the now-closed conference Concordia College, a historically black college, in Selma. "He inspired not only my son; he inspired other young men at Concordia College, Alabama at the time, and I'm sure they did great things as well.
"I think we're all here for a purpose, for a reason, for a season and to know that my story touched one person is one less student who will end up in jail," Rice said.
"So many times for black history and for the civil rights movement, we hear the names of icons like Dr. Martin Luther King or Mrs. Coretta Scott," said Calhoun-Decatur Mathematics Department Chairman, Ernest Williams Sr.
Rice's new project will focus on a leader who walked alongside Dr. King and Ms. Coretta Scott.
"My book, "Hosea Williams: A Life of Defiance and Protest", published by the University of South Carolina Press, is about King's belligerent lieutenant responsible for "Bloody Sunday" and the march from Selma to Montgomery. So for so long he was marginalized. So hopefully my book will put it in the historical context where it belongs," Rice said.
The organization and other local groups will commemorate the 57th anniversary of 'Bloody Sunday' with a virtual presentation this Sunday at 6 p.m.
Executive Director Angela Curry shares the importance of the role of women in movements like the Selma March.
"We've always been active. We've always been civically engaged. Even when we weren't allowed to vote, because voting is just one aspect of civic engagement. But when you think of the Montgomery Bus Boycott , and we all saw Rosa Parks as the face, but there were so many women helping to orchestrate and manage the logistics," Curry said.
The event will be streamed live on the United Women of Color Huntsville Facebook page.