Grand Haven author uses a gratitude journal to support mental health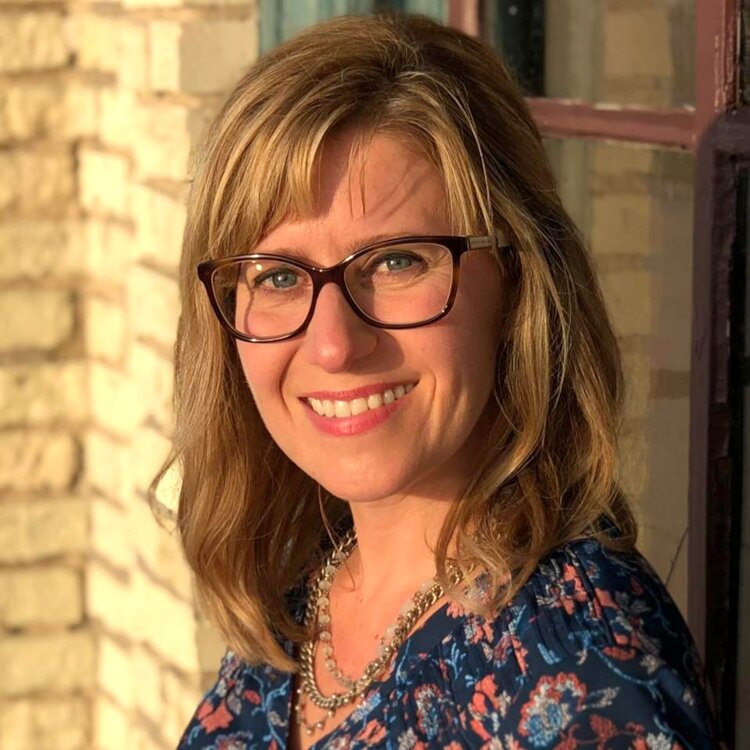 Grand Haven author Melanie Hooyenga plans to donate all proceeds from March for her gratitude journal, 'The Book of Good', to mosaic boardspecifically towards counseling and youth programs.
The non-profit agency Grand Haven, founded in 1978, has changed the way mental health services are delivered by removing barriers so people can receive personalized advice.
Find the good
"I write books for teens and am passionate about supporting mental health. So it's only natural that I donate the proceeds to an organization that does so much for the teens in our community," says Hooyenga. "My birthday is in March and I've always been celebrating for the whole month, and what better way to celebrate than by giving back?"
The "Book of Good" is a guided journal for people who want to find the good every day. Suitable for all ages – from adults and teens to parents and children – this journal encourages users to write down three good things that happened each day. Each page has three rows for each day, then space to highlight the top three things for that week.
Hooyenga says she experienced mental health issues in 2011, when she was severely depressed and felt therapy and medication weren't enough to get her through the day.
She started a journal she called the Book of Good and challenged herself to write down at least three good things that happened every day.
"Every day. It could be as monumental as winning the lottery or as small as the joy my dog ​​brings me when we play after work. No matter how low my mood was, chances were that something makes me smile, even if it was only for a second, and even if it was only inside," she shares on her. website.
Recycled his brain
Over time, she changed her outlook to start looking for the good throughout the day. Although the practice did not get rid of the negative things in his life, it retrained his brain to stop dwelling on the negatives that were out of his control and focus on the good things that reminded him why she got out of bed every Morning.
"It doesn't mean that I completely blocked out the world around me, but I got better at not letting the negatives overwhelm me," says Hooyenga.
Hoping to help others, she created "The Book of Good", a journal to help people find the good every day. The reviews, published in late 2019, are available from The Bookman in Grand Haven and online at Amazon.
Hooyenga has been writing young adult novels since 2010. Her award-winning YA sports novel series, "The Rules Series," is about Colorado girls falling in love and learning to stand on their own.
His YA time travel trilogy, "The Flicker Effect," is about a teenager who uses sunlight to return to yesterday. The first book, "Flicker," won first place for the Middle Grade/Young Adult category in the Writer's Digest 2015 Self-Published eBook Awards, and "The Rules Series" won ten awards, including runner-up for MG/ YA at the 2019 BookLife Awards.
The first book in his new series, "Chasing the Sun," won Gold for General Fiction for Young Adults at the Moonbeam Children's Book Awards and was named one of the Best Independent eBooks of 2020 by Barnes & Noble Press. .
When she's not writing books, Hooyenga says she enjoys getting out and enjoying the beauty of western Michigan. She's also been busy training her pup, Gus, and playing every sport imaginable with her husband, Grand Haven's DDA Director, Jeremy Swiftney.
Related:
A local author's latest novel is a throwback to simpler times: summer 2017