New Superhero Comic Book From A Martinsville Native: Comic Book Writer Returns To His Childhood Comic Book Store To Sign | Now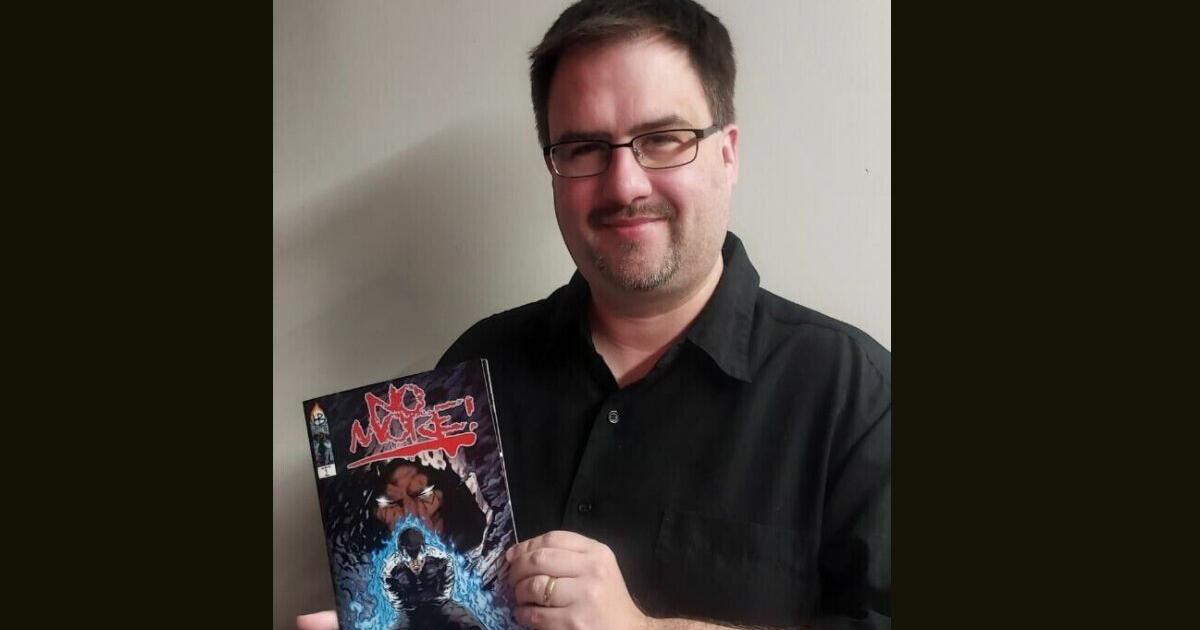 MARTINSVILLE, Va. — When Dave Pendleton was a boy, he purchased his comic books from Starling Ave Cards & Comics.
On Saturday, he will be the author signing comics for fans.
Pendleton, a permanent resident of Martinsville, is the author of "No More", a non-mainstream superhero comic published by Highburn Studios.
His wife, Samantha Pendleton, is his "absolute support system". He often sends ideas back to her, and her suggestions have brought about major changes in the tone of certain scenes.
Having always known he wanted to be a writer, Pendleton said, he's written various books at varying levels of completion and has even more comic book ideas he plans to write.
He even wrote as a child – prompting one of his teachers at Henry Elementary School in Franklin County, the late Karen Clifton, to tell his mother, "Yeah, your kid is going to be a writer," he recalls .
Since then, Pendleton has written for her high school and college newspapers, entered online writing contests, and interned at the Martinsville Bulletin.
Michael Watkins, owner of Highburn Studios, contacted Pendleton to see if he wanted to write the "No More" story about a year ago, Pendleton said. An arrangement with the fledgling comic's original writer had fallen through, and Watkins urgently needed a replacement.