New York Times bestselling author Kelly Rimmer buys NSW regional bookstore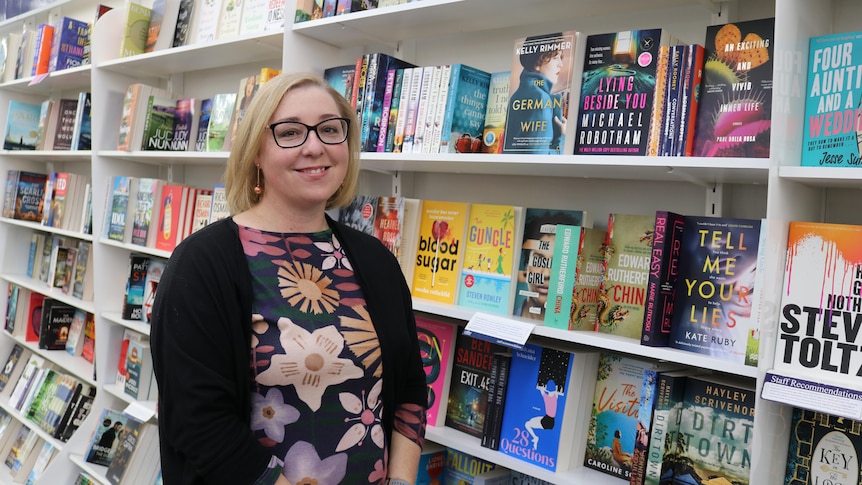 An internationally acclaimed author decided to switch from writing to selling after buying the last bookstore in her regional community.
Key points:
New York Times bestselling author Kelly Rimmer recently purchased Collins Booksellers from Orange
Ms Rimmer thinks the store should be owned by a local family
Australian Booksellers Association says bookshops are 'vital' to regions
Collins Booksellers in Orange in the NSW Central West was founded 22 years ago by residents Margaret and Phil Schwebel.
New owner and New York Times bestselling author Kelly Rimmer didn't want to see the last bookstore in town close or leave the area.
"It's really important to me and my family that the Orange Bookstore is owned by people who live in Orange or near Orange," she said.
"It's always been a family store. And so there's something really, really unique and special about continuing that tradition, too."
Ms Rimmer, whose books include The Things We Cannot Say and The Warsaw Orphan, plans to involve her whole family, including her children, in running the shop.
"I think there's something powerful about children being surrounded by books in a bookstore or in their homes," she said.
Ms Rimmer said the books were an important part of her own childhood, which led her to buy the shop.
"I was a child who sometimes felt very disconnected and quite isolated, and it was reading and storytelling that connected me to the wider community but also helped me understand myself," said- she declared.
Bookstores don't go anywhere
Ms Rimmer was unconcerned about her business prospects despite the introduction of online book selling.
"I obviously wouldn't buy a physical bookstore if I didn't believe 100% in the future of this technology," she said.
She said the culture of independent bookstores is thriving.
"It has never suffered the way some other countries have," she said.
Australian Booksellers Association chief executive Robbie Egan shared the sentiment.
"Bookstores are rooted in communities and local people have really supported their bookstores across the country," he said.
"If you like to read, a conversation with another human who is a great reader is simply the best way to learn what's new, what's out there, and to bounce ideas around.
Mr Egan said the bookshops were "vital" to their local communities.
"The regions are full of people who are as interested in reading as anywhere else," he said.
"It's not work and it's not home. It's a place where you can gather, talk and exchange information."
The owners are excited about the future of the store
The bookstore's former owner, Margaret Schwebel, said community was a big part of the store's identity.
Ms Schwebel said she was delighted that Ms Rimmer was considering pursuing this connection.
"It has to be tailored to just that community. And that's what we're aiming for," she said.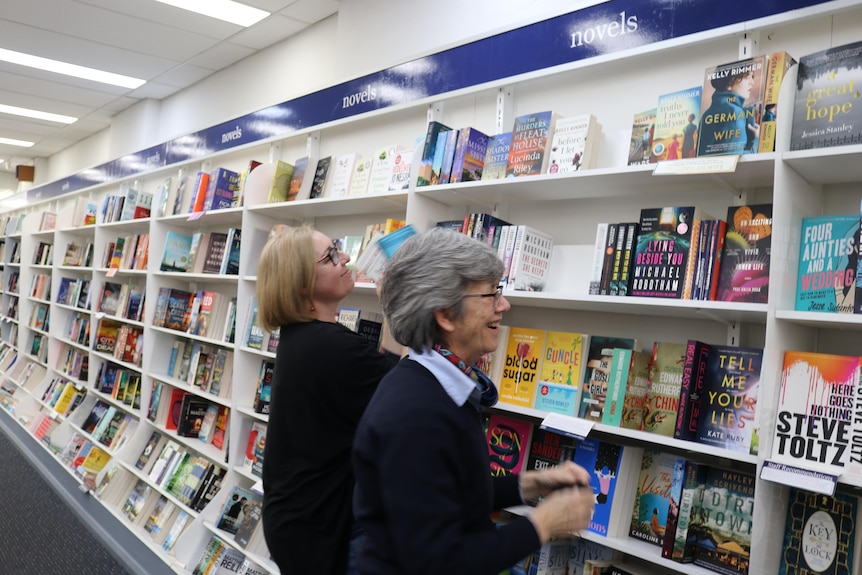 Ms Rimmer said she was looking forward to continuing the Schwebels' legacy at Orange.
"There is a thriving independent bookstore culture in Australia, and it's quite exciting to be a part of it."