New York Times bestselling author Latasha Morrison visits Bethel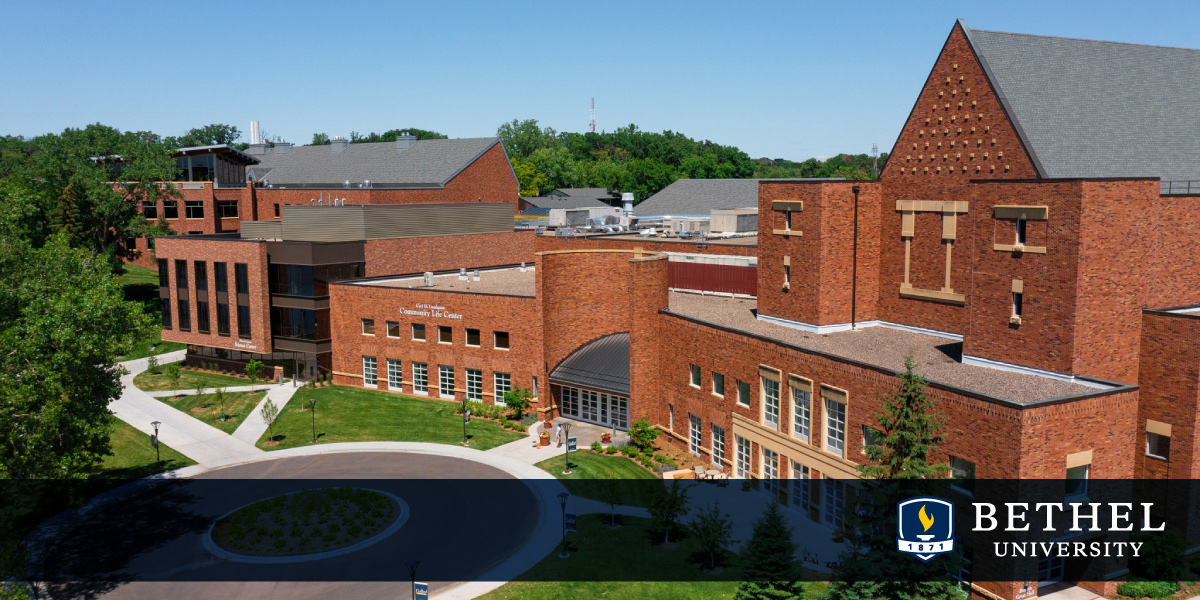 On Tuesday, February 15, New York Times best-selling author, Latasha Morrison, visited Bethel to present a talk entitled "How Can we achieve racial reconciliation? It wasn't Morrison's first time on campus; in fact, she was standing on the same stage just a year before she shared the concepts for her book, Be the Bridge: Pursuing God's Heart for Racial Reconciliation. Once again, with candor and conviction, Morrison delivered a message that enlightened, challenged and inspired his audience.
"Latasha Morrison's book gives us theological, practical, and empathetic ideas and practices that are both empowering and liberating," said Claudia May, program director and professor of reconciliation studies, introducing the author. . "She helps us confront truths and adopt practices that we can implement in our daily lives as recipients and lifelong participants in the ministry of reconciliation."
May noted that since Morrison's last visit to Bethel, his book Be the bridge was named the Evangelical Christian Publishers Association's 2021 Christian Book of the Year, and it was also a winner in the Faith and Culture category. To a welcome round of applause, Morrison took the stage.
During his presentation, Morrison reflected on his study of Rwanda, a nation scarred by genocide. She explained that during her visit to Rwanda, there are memorials and reminders of the conflict everywhere. "The difficult part of reconciliation work is that we often want to move on without dealing with the past, but that's not possible," she said. "We don't have to dwell on the past, but we have to realize and acknowledge the past."
Reconciliation is one of Bethel's core values, and it is also a biblical concept. Morrison quoted 2 Corinthians 5:16-21, which calls us "ambassadors of Christ" and talks about how God reconciled mankind to himself through Christ. "As a people, we haven't always portrayed Christ well," Morrison said. "But we have the opportunity to play a part in making it right."
Morrison said there were three commitments to achieve racial reconciliation: a commitment to repair, a commitment to restore, and a commitment to reproduce.
1. We must commit to repairing, not denying systemic racism and its past and present historical impact.
"We see this happen often, where I tell you my pain, but someone wants to change the narrative," Morrison said. Repentance requires acknowledging pain, turning away from the sins of our past, and walking towards something restorative.. "Those who have taken advantage of past wrongs, we must work together to address them."
Like the concept of reconciliation, Morrison said, the concept of reparation is biblical. From Luke 19, she recalled the story of Zacchaeus, the tax collector, who after meeting Jesus was inspired to make things right. Zacchaeus gave half of his possessions, and to those from whom he had defrauded money he returned four times as much. "He didn't just talk about it. He didn't just apologize. He confessed, repented and made amends," Morrison said.
Morrison said we have to remember that redress is not punitive: "It's not punishment. It is about choosing to do the right thing at all costs because we are walking towards true repentance, towards reparation.
2. We must commit to restoring, not defending systemic racism through silence and appeasement.
The goal of reconciliation, Morrison said, is the restoration and communal healing of relationships. She referenced the biblical account of the disciple, Thomas, who initially doubted Jesus' resurrection, saying he would not believe the news until he felt the wounds in his hands and sides.
"In truth, I probably would have been like Thomas. If I hadn't seen him, I probably would have doubted," Morrison said. "But fighting doubt can lead us to greater clarity of faith." Later, when Jesus appeared among the disciples, he approached Thomas with the purpose of bringing restoration.
Jesus' act of restorative reconciliation shows us the importance of love in his ministry and its ability to heal relationships. "Love allows the offending part to see the scars, even feel them," Morrison said. She also explained that the other disciples also played a part in this act; they could have turned their backs on Thomas, but they allowed him to be vulnerable and honest about his doubts. "That's why Jesus came, to mend broken relationships – to restore us not only to God, but to each other."
3. We must commit to reproduction, not neglecting our roles and responsibilities in continuing the work for generations to come.
There are seasons of reconciliation work when we can be tempted to become complacent, but Morrison stressed the importance of moving forward despite difficulties or pushbacks. "This work of reconciliation is not a movement; it's a lifestyle," she says. "It's not a sprint; it is a marathon in which we must all participate.
Although everyone's role seems different, Morrison said, each person has a part to play in the work of racial reconciliation. It could be educating yourself so you can change your family dynamics. Or maybe you will continue to change your community, your school or your church.
For action steps, Morrison recommended the following:
Ask God not only to change our world, but to change our own hearts.

Listen to those affected by injustice. If you are looking for the truth, ask people who have been marginalized.

It's a big job. Leave you deep sorrow for those affected by injustices.

Be led by leaders of color.

Find out about the issues.

Raise your voice against injustice.

Get involved in local groups that do reconciliation work and address injustices in society.

Join a Be the Bridge Band—or create a Be the Bridge group.
"Remember, change starts with you," Morrison said. "Systems are made up of people, and as you transform, systems will follow."