Philadelphia author Jamilah Thompkins-Bigelow publishes new children's book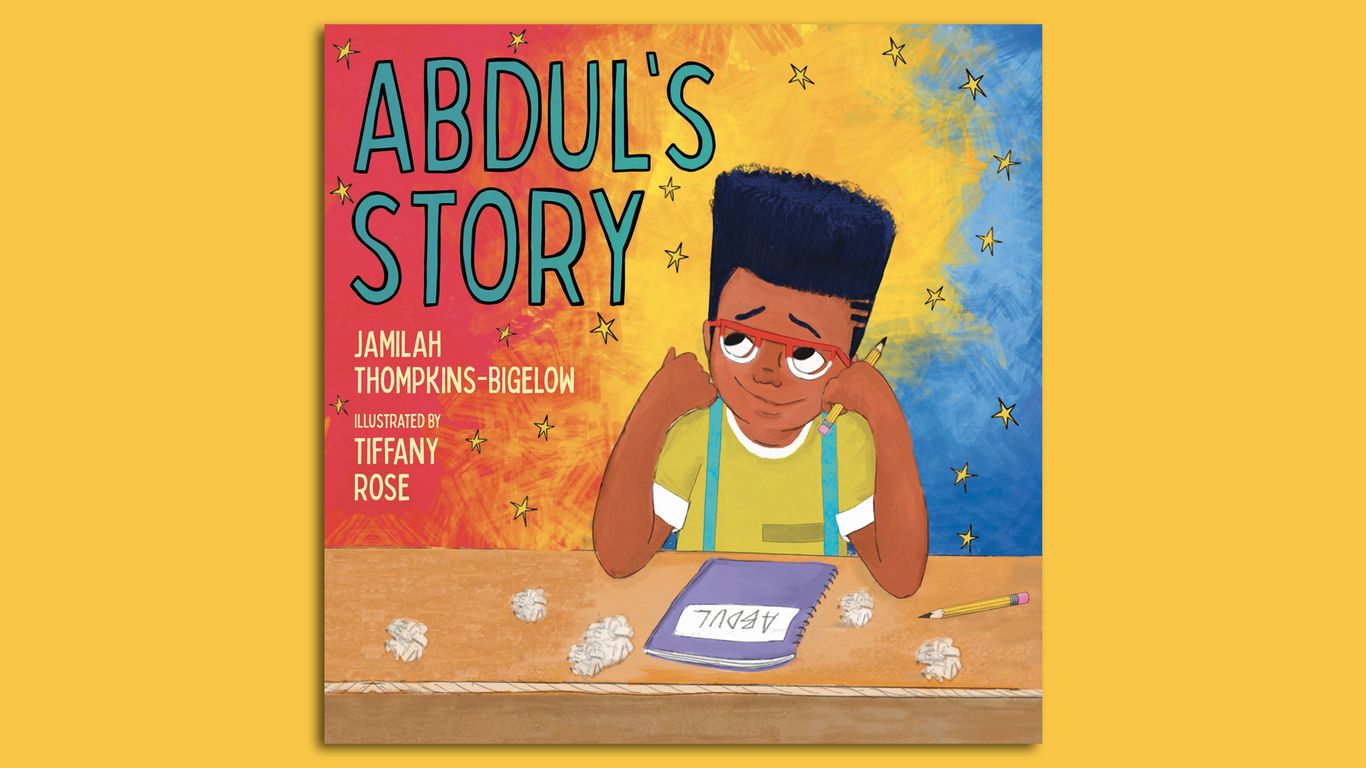 The writing is messy. Errors occur. But your story is worth telling.
That's the lesson Philadelphia author and educator Jamilah Thompkins-Bigelow shares in her latest children's book."Abdul's story", published last month.
State of play: "Abdul's Story" is about a child who is a natural oral storyteller, but struggles with the mechanics of writing.
The main character, Abdul, faces learning difficulties. He also feels discouraged because he "doesn't see the kind of stories he has about his neighborhood, his Philadelphia community, in the classroom," Thompkins-Bigelow told Axios.
Everything changes when a writer visits Abdul's class and shows him that not only is writing a messy process, but "his stories have value."
Between the lines: Thompkins-Bigelow tells Axios that the inspiration for the story came from an experience she had running the South Philadelphia site of Powerful Writersa non-profit organization that provides writing programs for children across the city.
To note : The book, centered on Muslim characters, was published a few days before Ramadan. Thompkins-Bigelow hopes this is another book people might want to gift during the holy month.
Where to find it: Thompkins-Bigelow recommends obtaining a copy at Uncle Bobbie in Germantownor other local bookstores.
What awaits us: Thompkins-Bigelow has three more children's books in the works.
"Hold them close", which Thompkins-Bigelow describes as a love letter to black children, first began as a poem she wrote to help children make sense of racial injustice. It comes out October 4.
"Salat in Secret" and "Grounded" will be released next year.
🌱
Support local journalism by becoming a member.
Learn more
After philadelphia cream stories
Nope stories could be found
Get a free daily digest of the most important news in your garden with Axios Philadelphia.
🌱
Support local journalism by becoming a member.
Learn more