Prince Harry will 'expose' Camilla in new book, royal author claims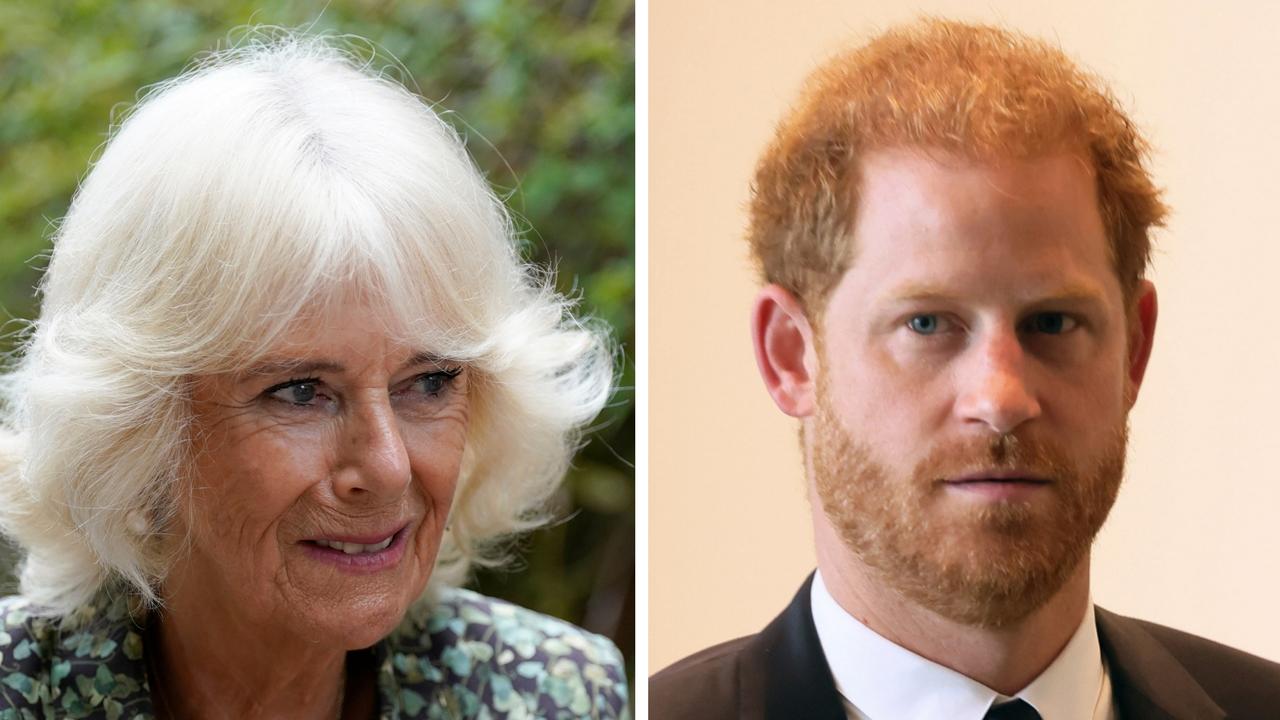 Prince Harry and Meghan Markle may have fled the UK – and the Royal Family – because of Camilla Parker Bowles, according to a new book.
The biography also alleges that Harry will expose his stepmother as "racist" in his upcoming memoir, Page 6 reports.
Tom Bower asserts in Revenge: Meghan, Harry and the war between the Windsorsavailable in Australia from August 2, that "suspicion from the Sussexes that the Duchess of Cornwall made racist comments about [their then-unborn son] Archie had fueled their fearsome denunciation of the entire royal family.
Stay up to date with the latest UK Royals news with Flash. More than 25 news channels in one place. New to Flash? Try 1 month free. Offer ends October 31, 2022 >
Bower goes on to write that Camilla allegedly made a racist joke about what Meghan and Harry's future child's hair would look like, sometime after their relationship became public knowledge.
"During these weeks, Harry met Charles and Camilla at Clarence House. In Harry's version, the conversation alternated between serious and joking and touched on three topics," Bower wrote in an excerpt obtained by Page 6.
"Firstly, Harry was told that Meghan should continue her acting career. Secondly, Scotland Yard could not automatically be expected to pay for his girlfriend's 24-hour protection. And thirdly, according to Harry, someone speculated what his future child would "look like". In one version, Camilla remarked, "Wouldn't it be funny if your child had afro red hair?"
Harry reportedly "laughed" at the comment, but, according to Bower, "Subsequently, Meghan's reaction to this conversation turned Harry's amusement into fury".
In an explosive March 2021 interview with Oprah Winfrey, the Duke and Duchess of Sussex said that before Archie was born in May 2019, they were stunned when an anonymous member of the royal family asked what color would be the skin of their child.
Asked by Winfrey who was responsible for the comments, Markle said at the time that there had been "several conversations" – although when asked about his views on the matter, Harry replied that there were none. had only one, insisting, "This conversation, I'm never going to share. At the time, it was awkward. I was a bit shocked."
Winfrey later pointed out that the Sussex camp had told her to clarify that this was not a comment made by Harry's grandparents, Queen Elizabeth or the late Prince Philip.
Bower also predicts Harry's memoir, due later this year and written by American journalist JR Moehringer, will further explore the rift between Harry and Camilla.
"Meghan needed to help the ghostwriter understand the pain the Royals inflicted on herself and Harry," Bower writes. "Among the targets besides William, Kate and Charles would be Camilla. Meghan had identified her as a racist.
Bower writes of Prince Charles: "Camilla, he suspected, would be cited in Harry's memoir as a reason for the couple to turn away from Britain."
The book also claims that the Queen's announcement in February that Prince Charles' wife would one day become queen consort was met with "stony silence" from Harry.
"Harry's refusal to acknowledge the Queen's decision foreshadowed trouble to come," Bower writes. "Charles had good reason to fear that Harry's dislike of Camilla had been reignited by Meghan."
According to Bower, "Easily persuaded, Harry nearly betrayed his father, Camilla, the Cambridges and even the Queen…To win the publisher's advance, nothing and no one had been sacrosanct."
This story originally appeared on Page 6 and is republished here with permission
Read related topics:
Meghan MarklePrince Harry