S4C will turn Trawsfynydd Iwcs author's novel into a show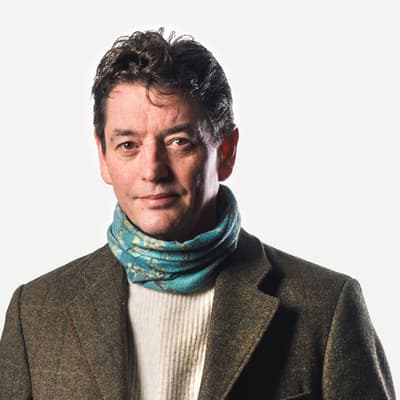 A NOVEL by a Trawsfynydd author is to be adapted for television.
S4C has confirmed that their latest drama order, Dal y Mellt, will be an adaptation of the popular novel.
The author of the book of the same name, Iwan 'Iwcs' Roberts of Trawsfynydd, is also one of the producers responsible for bringing the adaptation to life.
Although Dal Y Mellt won't appear on S4C until the fall, production is in full swing with the film crew in Cardiff before moving to North Wales, Dublin and then Soho in London.
"I published my first novel, Dal y Mellt, in 2019," Iwcs said.
"I knew in my heart when I wrote it that this is a very visual novel. In my head, it was a drama before it even started. Like painting with words in a way.
"Of course, the writing process had started many years before, when I was working on Pobol Y Cwm. In 2016, Llŷr Morus, producer at Vox Pictures, asked to see the manuscript.
"I have a lot of respect for Llŷr because he has a keen eye and ear for these things. I was thrilled when he said it was a cracking novel and he was interested in adapting it for the screen.
"So I wrote the series on my own, going back and forth to Llŷr over the course of a year. The whole process is quite a learning curve.
"Huw Chiswell came on board as manager. Or Huw Chisell as I call him – because he cut entire scenes during the script editing process! Sometimes I found it hard to make changes because he's "my baby" after all, but Huw knows what works and it's a privilege to work with him. I have the chance to work with much more experienced people in the field.
"The technical team is fantastic and has put their heart and soul into it. I'm extremely proud of the cast that accepted, you have; Gwion Morris Jones as Carbo, Mark Lewis Jones as Mici Ffin, Graham Land who plays Les, and Siw Hughes playing his mother, Meri-Jên. Gronw is Dyfan Roberts, Lois Meleri-Jones plays Antonia, Owen Arwyn is Dafydd Aldo and Ali Yassine plays Cidw.
"I have never taken part in such a happy shoot. And as a producer, that's a good thing to see.
He added: "Rhys Ifans declares in the novel's preface: 'A wild journey into the depths of a world that twists and turns before our noses.' I wanted to create a very real, sparkling and living world. To create situations that people find themselves in and have to try to get out of, and no one really knows what's going on. I think it's interesting for the reader, and that's what I'm trying to convey to viewers now. So the television adaptation, which is six hours of drama, will be very faithful to the novel.
Gwenllian Gravelle, S4C's Drama Curator, said: "This is an exciting commission that will bring something fresh and energetic to S4C. There's an amazing cast that has the ability to create drama that audiences can truly immerse themselves in. Through the clever use of lighting, costumes and props, Vox Pictures produces a truly special work.