Sea, blues and misogyny stories among story writer topics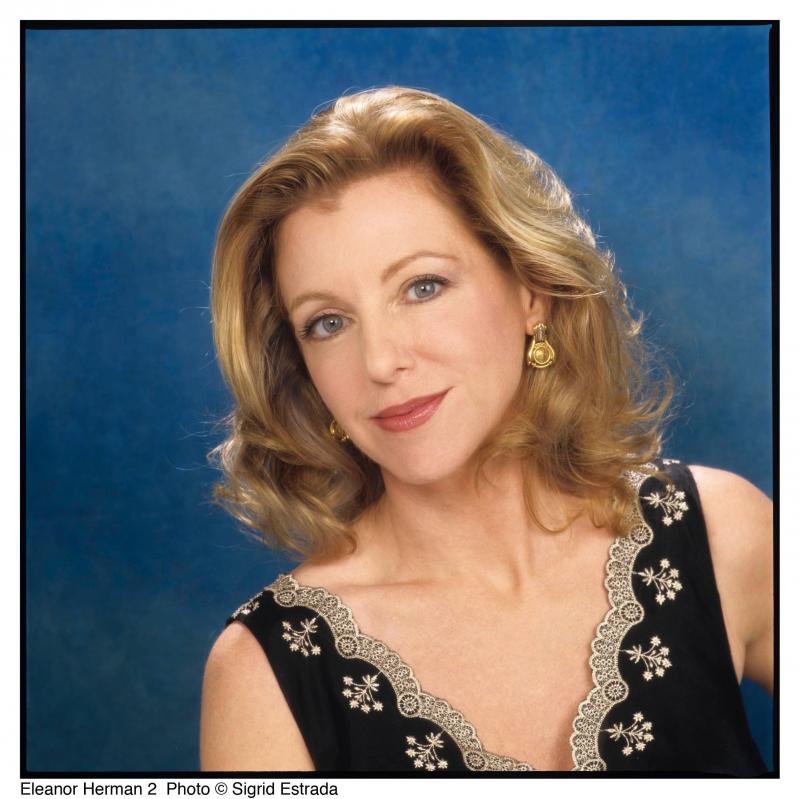 The stories of the deep blue sea, one of the greatest blues artists ever, and thousands of years of prejudice against powerful and persevering women are among the topics the authors will discuss on Saturday, September 24 during of the Sixth Annual History Book Festival in Lewes.
In "Off With Her Head: Three Thousand Years of Demonizing Women in Power," author Eleanor Herman applies her wit and humor to explore a serious subject: the attitudes and behaviors applied from the ancient world to the present day against powerful women. .
The book traces how these practices, which Herman calls the misogynist's playbook, have been used against ambitious women – from Cleopatra and Anne Boleyn to Hillary Clinton and Kamala Harris. The book ends by looking to the future, examining ways to tear up the misogynist's handbook once and for all.
Herman, who discussed his book 'The Royal Art of Poison' at the festival in 2018, is the New York Times bestselling author of 'Sex with Kings' and 'Sex with the Queen', among others. A sought-after speaker and commentator for radio and television, she hosted "Lost Worlds" for The History Channel, "The Madness of Henry VIII" for the National Geographic Channel, and two seasons of "America: Fact vs. Fiction" for The Channel. American heroes. She earned a journalism degree from Towson University.
Music fans will enjoy 'King of The Blues: The Rise and Reign of BB King', author Daniel de Visé's exhaustive exploration of the life and career of a musician whom Eric Clapton has called most important artist the blues has ever produced.
Based in part on interviews with family, band members and others who knew and worked with Riley "Blues Boy" King, de Visé traces King's evolution from son of a Mississippi sharecropper to artist. pioneer who gave more than 15,000 concerts in 90 countries. almost 60 years. The author also reveals the many ways record labels have taken advantage of artists, especially those of color.
De Visé is a writer and journalist who has worked for the Washington Post, the Miami Herald and others. He shared a team Pulitzer Prize in 2001 in journalism and was honored for his investigative reporting that led to the release of two wrongfully convicted men from life in prison. His other books include "I Forgot To Remember" (with Su Meck), "Andy & Don" and "The Comeback". He is a graduate of Wesleyan and Northwestern universities.
"Captain Hale's Covenant: The Saga of an American Merchant Prince" is a fictional story of high drama about the lawless high seas and, at times, equally lawless dry land. Author Thomas E. Crocker recounts how family patriarch Captain Adam Hale and his sons became blockade enforcers during the Revolutionary War, building a fortune through trade with France, England, the Portugal and Jamaica. But Hale also experiences personal and moral turmoil as he struggles to achieve a meaningful commitment to civic duty and to his new country, while wrestling with questions about slavery and faith.
Crocker is a graduate of the School of Public and International Affairs at Princeton University and Columbia University School of Law. He was a partner at a major national law firm where he co-led the international trade and regulatory practice. Crocker's books include "Empire's Eagles: The Fate of the Napoleonic Elite in America" ​​and "Braddock's March: How the Man Sent to Sixteen a Continent Changed American History", which received the 2011 New York Distinguished Book Award and of the District of Columbia. Societies of colonial wars.
The role of fishing in Lewes history is documented in "Where Menhaden Was King: The Lewes Fishing Industry, 1883-1966". Author Thomas Elton Brown documents how the support of city officials and the sweat of black sailors and factory workers made Lewes the nation's No. 1 fishing port in the 1950s, with landings of over 200 million pounds of fish per year. As fishing companies hired locals to supply ships and mess halls, and to provide skilled labor for the repair and maintenance of the physical factory complex, the impact of the industry s impacted the economy of Lewes.
Brown had a 30-year career at the National Archives, the last 13 as Director of Archives Services at the Center for Electronic Records. He is the author of 20 academic papers and has presented over 50 papers at professional conferences. He served on the Delaware Heritage Commission and volunteered as a docent, treatment archivist, researcher, and trustee of the Lewes Historical Society. Brown earned his M.A. and Ph.D. in history from Oklahoma State.
The 2022 History Book Festival begins Friday, September 23 with a keynote presentation by Pulitzer Prize-winning writer Buzz Bissinger and ends Sunday, September 25 with a closing keynote by Pulitzer Prize-winning Ada Ferrer. story 2022. Tickets for the keynote address and closing presentations must be purchased in advance at bit.ly/hbf22-tickets.
All events except the keynote and closing speakers are free; seats are available on a first-come, first-served basis. The History Book Festival is the only such event in the United States devoted solely to historical non-fiction and fiction.
Books can be purchased after each presentation, when the authors are available to sign them. Biblion in Lewes and Browseabout Books in Rehoboth Beach will have books available for purchase ahead of the festival. History Book Festival titles may also be borrowed through the Delaware Public Library system as they are published.
Present sponsors of the festival are Delaware Humanities and The Lee Ann Wilkinson Group of Berkshire Hathaway HomeServices Gallo Realty. Dogfish Head Craft Brewery and Distilling Company is Keynote Funding Partner; Joe and Debbie Schell are the funding partners for the closing presentation.
To find out more, visit historybookfestival.org.