Services scheduled next week for teacher, author, Air Force veteran Rance Thomas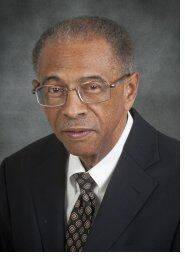 FLORISSANT — Dr. Rance Thomas — Air Force veteran, columnist, professor, author, visionary and community leader for social justice — died Monday at the age of 89.
He was a 20-year Air Force veteran who served in the Vietnam conflict. After his military service, he became a faculty member at Lewis and Clark Community College in Godfrey, where he retired in 2002 as the first professor emeritus in the school's history. He was also an adjunct professor at Southern Illinois University Edwardsville.