ORANGE CITY—Merlin Bylsma of Orange City is 64 years old and he recently published his first book. He also drives a morning garbage truck for Orange City Sanitation, a semi-retirement gig after decades of providing elder care in assisted living facilities in Montana and Iowa.
"It's an automated truck, so I do it alone. I like it. It gives me a chance to reflect and I'm usually done by noon," he said. "Is it glamorous? No, but it's precious.
This is the central premise of his new book, a collection of essays exploring several related questions: What does it mean to be a 'someone'? What does it mean to be a "person"? And do we need to think differently about who matters?
As Bylsma explains the genesis of his book, he wears a black T-shirt with a white print: "A proud persons".
"It's something I had in mind for a long time," he said. "I've heard a lot of people call themselves 'nobodies' over the years. They say, 'Well, I'm nothing.'
Bylsma said he hears it from adults, but also from children and teenagers.
"But what is a 'person' versus a 'someone'?" he said.
Not a writer
Bylsma never identified as a writer, but the more he thought about it, the more he felt compelled to write down some of these thoughts. In fact, parts of the book were written at odd times in his garbage truck.
"Sometimes on the course I had an idea, and I had to stop and write it down," he said. "I keep a notepad with me, otherwise I'll forget it."
Bylsma's new book, 'Nobodies in a Somebodies' World' is a series of essays written as an ode to the kind of work that keeps society running, but often goes unnoticed or overlooked – cleaning toilets, reading meters , washing. The book was published by Pella-based The Write Place, and each chapter is followed by discussion questions designed to engage readers in reflecting on their own lives.
The world is full of professionals doing important work, Bylsma said — lawyers, doctors and entrepreneurs — but those "someones" rely on many others, "people" in the eyes of many, to do so. turn the world.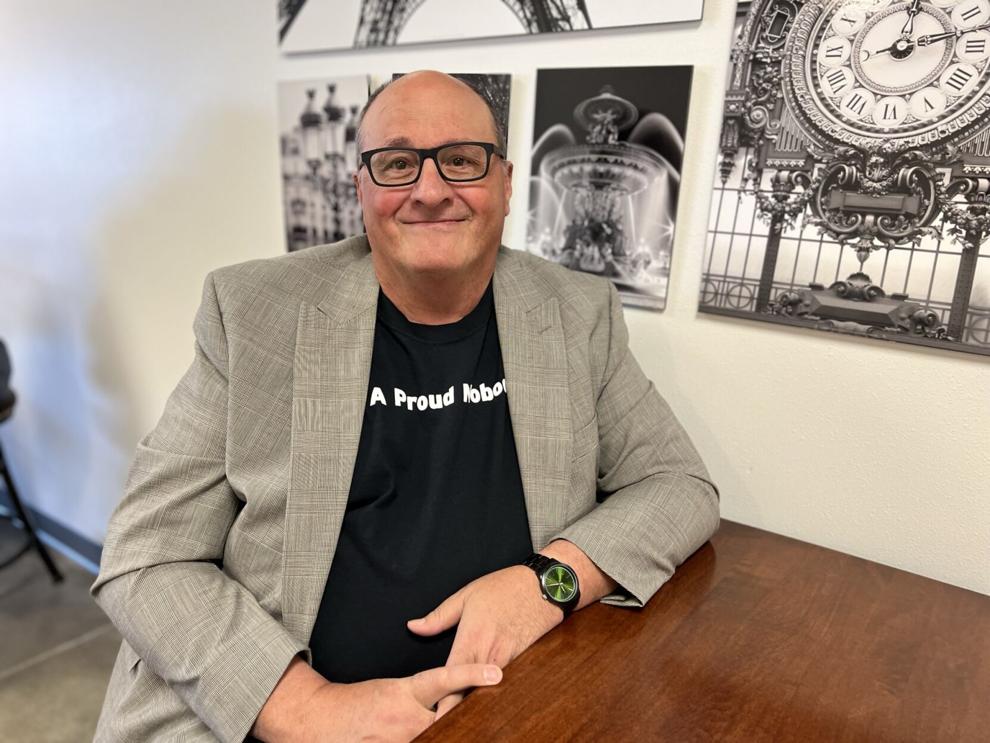 "There are all these 'someones', but how many 'people' does it take to make their life possible?" he said. "There are many more 'people' in the world than 'someone'."
He wrote the book for those who manage public transportation, answer phone calls, or nap children. It's a celebration of the quiet routine of stocking grocery store shelves, caring for the elderly, and serving food in school canteens.
Bylsma strives to make this work visible and to honor all the "nothings" who carry it out, often without thanks or recognition.
"Where would we be without janitors, waitresses, power line workers and the millions of others who make the world go round?" Bylsma said. "That's why it always bothered me a lot when people think of themselves as dummies. We are all essential.
Bylsma said the COVID-19 pandemic, which has put "essential workers" into the public vocabulary, has highlighted the contributions of these behind-the-scenes and often underpaid workers. Yet he sees the designation as somewhat arbitrary, obscuring the essential and important work of those who have not been classified as "essential".
"Who can say who is essential and who is not? Bylsma said. "Aren't we all essential?
care work
In addition to raising five children, Bylsma and his wife, Holly, a native of Rock Rapids, have spent most of their lives as assisted living managers, caring for elderly residents who lived alongside them in the their family home.
This type of work — "care work," which is historically underpaid and often done by women — is a profession that is not valued appropriately by society, Bylsma said.
"What matters and what doesn't? I think we often get this wrong," he said.
Bylsma said the elderly, infirm, disabled and dying are also undervalued by society – or simply forgotten.
"They're kind of like disposables," he said. "Sometimes their family isn't even interested."
Over the years, Bylsma and his wife have cared for 300 to 400 people in their home, which was licensed as a small assisted living facility.
"We had eight to 12 residents, living with us 24 hours a day – we did their meals, their laundry, we made sure they had their medications," he said.
Bylsma said he had never met a person who was unimportant.
"These people still had value, but a lot of people didn't give them any value," he said.
Bylsma said he hopes his book will help readers reframe what they consider a successful or meaningful life. He said it was about making even a small difference in someone else's life.
"That's where you become a 'someone,'" he said. "It holds."