The Bookseller – News – PRH sells Author Solutions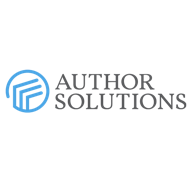 Penguin Random House has sold its controversial Author Solutions self-publishing division.
Author Solutions, acquired by Pearson in 2012 for $116m (£74m), for integration into Penguin, was sold to a subsidiary of Najafi Companies, an Arizona-based private investment firm, on December 31. Financial terms were not disclosed.
In a note to staff, PRH CEO Markus Dohle said, "We thank the entire Author Solutions team for their hard work and dedication during their time at Penguin Random House, and we wish them all the best and much success under new ownership. With this sale, we reaffirm our focus on publishing books for the general public through our 250 editions worldwide, and our commitment to connecting our authors and their works to readers around the world.
The acquisition of Author Solutions by Pearson/Penguin was always controversial, with John Makinson, then CEO of Penguin, having to defend the company against accusations that the purchase would damage its brand image.
Makinson said at the time, "This acquisition will allow Penguin to fully participate in perhaps the fastest growing area of ​​the publishing economy and gain customer acquisition skills. and data analytics that will be vital to our future."
Author Solutions continued to be run as a separate business, with Penguin staffer Andrew Phillips being handed over to run it in place of former CEO Kevin Weiss in 2013. Phillips has confirmed he will remain Managing Director of AS.
The self-publishing division was the subject of a lawsuit in the United States, which was settled out of court last August, in which the company was accused by plaintiff authors of seeking to win money with the authors rather than with the authors. Author Solutions attorneys argued the lawsuit was "a misguided attempt to make a federal class action out of a series of allegations."
Jonathan Helliwell, analyst at Panmure Gordon & Co, said The bookstore that since Penguin purchased Author Solutions in July 2012 before the Pearson-Bertelsmann joint venture merged Penguin with Random House which was completed in July 2013, it was likely that Bertlesmann had disagreed with the decision of Pearson to purchase Author Solutions.
"Buying the key self-publishing platform has always been a controversial decision for a major publisher," Helliwell said. "It appears that Bertelsmann disagrees with Pearson's original thinking; or self-publishing is not turning out to be as large a part of the market as was thought or feared at the time of purchase in 2012."
Berenberg Bank analyst Sarah Simon said PRH most likely sold Authors Solutions because it didn't suit the business.
"In terms of the brand, if it was sold, it probably didn't get a lot of management attention or investment." she said The bookstore. "So being released might imply he'll have more room to do his own thing."
David Reynolds, an analyst at Jefferies International Ltd, meanwhile said he suspected from Pearson's perspective that "it was a decision that did not occupy his emotion for too long" as the company ultimately seeks to exit the commercial edition.
"Having put Penguin in the PRH joint venture and having made it relatively clear that Pearson would be leaving (commercial publishing) at some point, I don't think he really considered the industry dynamics of the game too closely. consumer edition. Pearson will likely pull it out no later than next year."
He added: "It will have no effect on Pearson's share price…Financial terms of the sale were not disclosed, but it was likely materially below $100 million, which does not affect not really sides from Pearson's point of view in terms of materiality."