The Damariscotta Peace Gallery will host author Elisa M. Speranza: The Italian Prisoner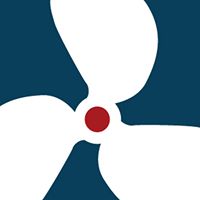 DAMARISCOTTA — The Peace Gallery, in Damariscotta, will host a reading and conversation with Elisa M. Speranza, author of the new novel The Italian Prisoner, On Sunday, May 29, 2022, from 2-4 p.m., Ron Capps, author and director of the Veterans Writing Project, will interview Speranza about the book and the little-known story at the heart of his novel.
A work of historical fiction set in the Sicilian community of New Orleans' French Quarter, Speranza's novel highlights a true story involving Italian POWs on the American home front during World War II.
"The Italian Prisoner is a gripping tale of wartime love, family secrets, and a young woman's struggle to forge her own path at a turning point in American history," said The Peace Gallery, in a press release.
The book was a finalist in the William Faulkner-William Wisdom Creative Writing Competition for a novel in progress in 2019.
Operation Torch, a critical World War II campaign, began in North Africa in November 1942 and ended with an Allied victory in May 1943. After the fighting ended, the United States brought in 380,000 German and 51,000 Italian POWs in camps in the United States (including Houlton, Augusta, Bangor, Près Isle, and elsewhere in Maine). Italy surrendered and switched sides in September 1943. Italian POWs were no longer "enemy combatants", but could not be sent home under the Geneva Convention. In view of a severe manpower shortage, in March 1944 the U.S. Army offered Italian POWs a chance to serve in "Italian Service Units".
Almost everyone signed up.
Elisa M. Speranza, originally from New England, is a writer based in New Orleans, Louisiana and Oak Bluffs, Massachusetts. It is his first novel.
The Peace Gallery is located at 112 Main Street, Damariscotta.
The Peace Gallery, a veteran-focused artistic collaboration, is a community resource and gathering space that promotes physical, mental and creative well-being.