'The Summer I Turned Pretty' Writer Jenny Han Explains How Taylor Swift's Music Played a Part in Her Writing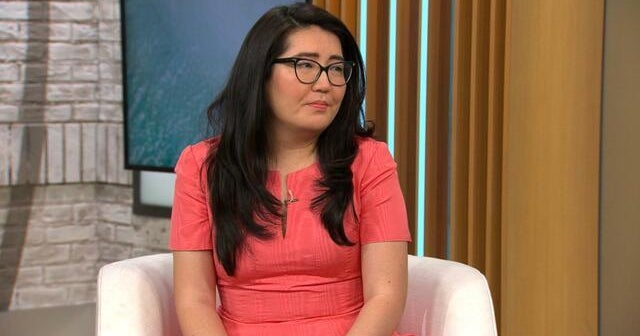 bestselling author Jenny Hanwho is known for a series of beloved young adult novels, is now showrunner for a new Prime Video series based on her acclaimed "The Summer I Turned Pretty" trilogy.
Han not only helped create the TV series, but she also contributed to its hit soundtrack, which features songs from Cardi B, Olivia Rodrigo, Taylor Swift and other big names. Swift's music, in fact, has long played a role in Han's writing process, she said Monday on "CBS Mornings."
"I've been a fan for years. While I was writing the books, I was listening to her music," Han said, adding that Swift's music gave her the emotion she needed while writing.
"I think she understands the young lady in a way and likes the stories as well. That means a lot to me," Han said.
The Prime show follows Belly, a teenage girl whose family stays at a beach house every summer with her mother's best friend and her sons, Conrad and Jeremiah. The first season shows Belly in the summer before her 16th birthday as the boys begin to realize that she is no longer a child. A second season is already in the works.
Han is also the author of "To All the Boys I've Loved Before" and "PS I Still Love You".
For "The Summer I Turned Pretty," a New York Times bestseller, Han said she was telling a story about "youth in general."
"To me, that means stepping into your own power," she said. "I think it's a time of maturity, of growth."
Han also discussed Asian representation, saying editors told him years ago that people wouldn't read stories about Asian Americans and Asian American families.
"I think it didn't even really hurt my feelings because it was just kind of a fact," she said.
Belly, who is an Asian American character in the series, is White in the original novel.
"I had tried to sell a book with an Asian main character before this one, and people weren't really interested," Han said. "The thing I would hear is, 'We already have a book with them. ""
After gaining her audience's trust, Han said, she was able to have more freedom with her characters' backgrounds. But she knew from the start that she wanted to do more for Asian representation.
"Even for my first book, it was important to me to have my picture on the back," Han said. "It wasn't really done at the time, and I was like, 'I want other young Asian women to see this and think this is possible.'"
Disclosure: Han's books are published by Simon & Schuster, a division of CBS News' parent company, Paramount Global.