Writer and director Paul Kyriazi releases new book – Burt Reynolds, Miko, Dinah and the Slasher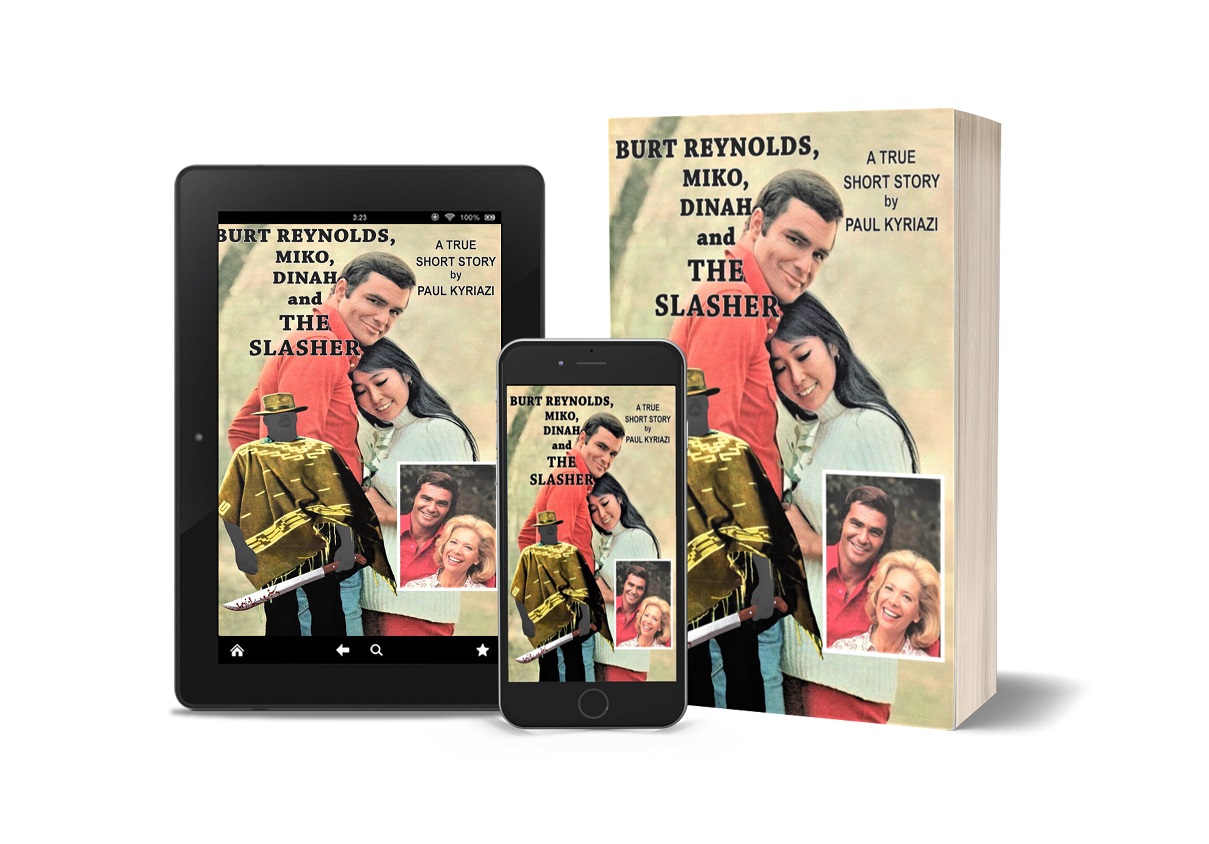 Author and director, Paul Kyriazi is pleased to announce the release of his new true crime short story, Burt Reynolds, Miko, Dinah and the Slasher.
The true story of a serial killer waiting in Burt's closet.
On February 3, 1975, movie star Burt Reynolds was awakened by a bloodied man crawling on his bedroom floor. Burt jumped down to call an ambulance and found himself face to face with the infamous Skid Row Slasher, a bloodied machete in his hand. What saved Burt from disaster? What woman did he break up with who ultimately saved him, and probably her? A must read for Burt Reynolds fans. From the writer/director of the feature film Forbidden Power.
A true story written in a dramatic way.
Book information:
Burt Reynolds, Miko, Dinah and the Slasher
The True Story of a Serial Killer Waiting in Burt's Closet
By Paul Kyriazi
Publisher: Ronin Books
Posted: July 6, 2022
ISBN: 9798839618176
Genre: True Crime, Biography, Short Story
About the Author:
Paul Kyriazi has directed seven feature films, including the award-winning Forbidden Power (2018). He is the author/producer of five complete audiobooks with Rod Taylor, Robert Culp, David Hedison, James Darren, Henry Silva, Russ Tamblyn and George Chakiris. He created the Live the James Bond Lifestyle seminars.
Contact information:
Author website: https://bit.ly/3aqNyrl
Twitter: https://twitter.com/bondlife
Facebook: https://www.facebook.com/paul.kyriazi
Purchase links:
Media Contact
Company Name: BookBuzz
Contact person: Amanda – Public Relations Manager
E-mail: Send an email
Call: 7065098422
Town: New York
State: New York
Country: United States
Website: https://www.bookbuzz.net